We are delighted to announce that another exciting project has received planning approval. It is a development of 4 contemporary houses located on Satchell Lane, Southampton, close to River Hamble, offering amazing views towards the river.
Approval was reached through an outline planning application, followed by a reserved matters application.
Despite dealing with strict conditions relating to the allowable building footprint and eaves height, we have negotiated through a proposal that maximises the site's potential and adds value through design.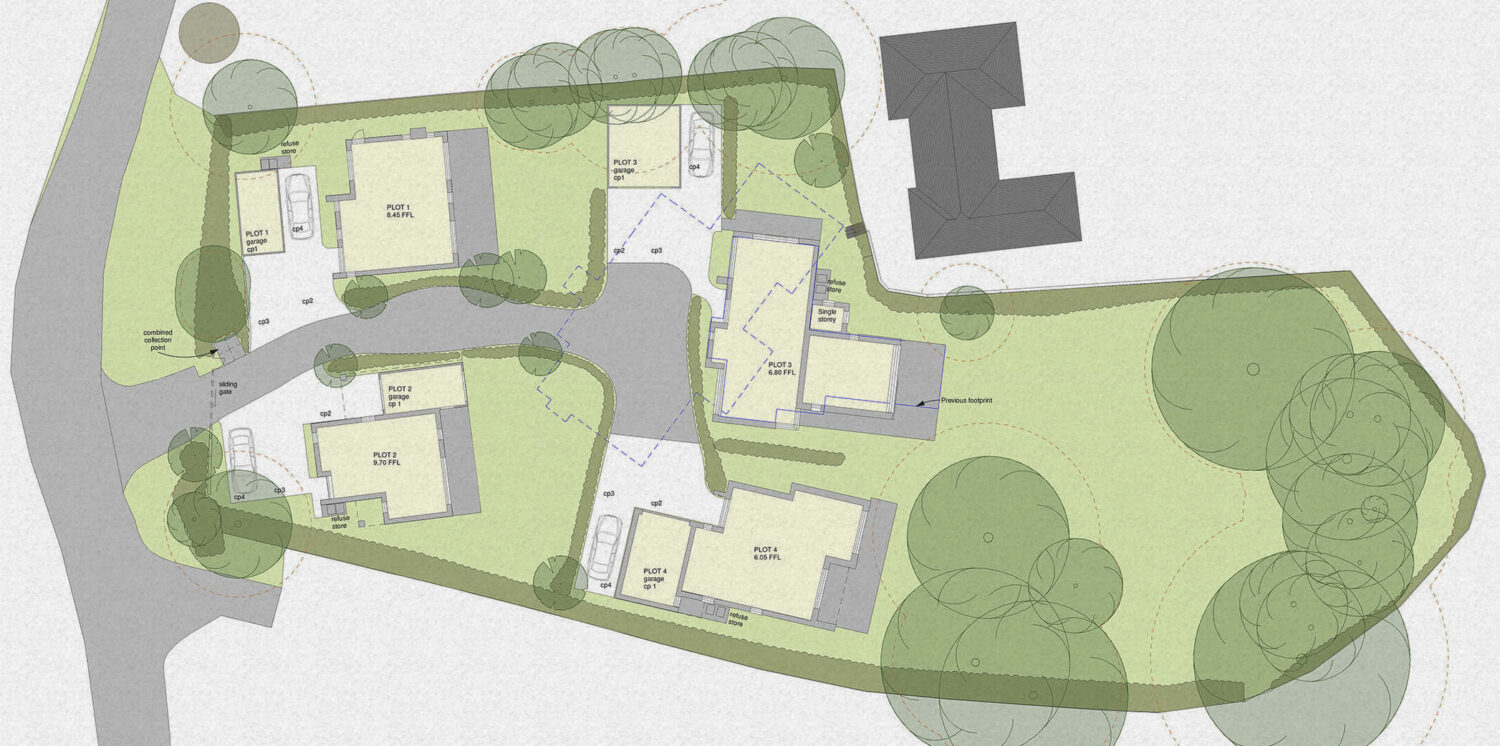 The scheme utilises the existing ground levels, which drop towards the river bank, to create varied building heights and exploit views over the rear houses.

The views were developed utilising our 3D package to indicate what was achievable. VR Goggles were a helpful design tool, that allowed us to simulate views from different parts of the development.
Images courtesy of Visualloft.